About Smart Psychology
Smart Psychology is a psychology and well-being service that works with individuals & groups to develop a Think Smarter; Live Smarter approach to dealing with the puzzles of life. It was founded by Marianne Wall, a Chartered Counselling Psychologist.
Smart Psychology was developed with the aim of facilitating individuals & groups to make sense of their thoughts, feelings and behaviours. It is based on giving people the opportunity to develop effective skills that can improve emotional and psychological well-being.
Smart Psychology was developed on our core values which aim to provide a quality psychology, counselling and well-being service consisting of:
Honesty
Professional integrity
Ethical practices
Respect and dignity for all
Click on the tabs below to read more
Marianne Wall (C. Psychol., Ps.S.I.)
I developed Smart Psychology with the aim of being able to teach people evidenced based psychological strategies and skills in a straight forward and effective manner.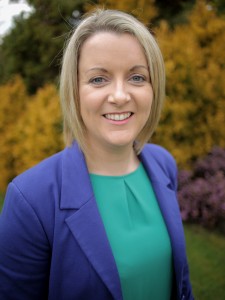 I have completed a B.A. Degree in Early Childhood Studies, Higher Diploma in Psychology and Masters in Counselling Psychology in University College Cork. I also completed a Certificate in Addiction Studies as well as a Certificate in Teaching in Higher Education. I am a Chartered Counselling Psychologist with The Psychological Society of Ireland.
I have worked in a variety of settings across the lifespan including the Student Counselling Service in the Institute of Technology, Tralee, the Irish Prison Psychology Service and HSE services. I currently work in HSE South Addiction Services & HSE National Counselling Service providing psychological therapies and counselling to individuals with an addiction, their family members and with those who have experienced childhood trauma(s). I am trained in a variety of therapies including Person Centred Therapies, Cognitive Behavioural Therapies and Dialectical Behavioural Therapy (DBT). I have delivered a DBT programme with the HSE Adult Mental Health DBT team working with clients who engage in self harm and suicidal behaviours. I also facilitate psycho-educational groups for a variety of public and private agencies and I lecture on training courses.
I have a keen interest in stress and anxiety management and assisting people in improving their well-being. I believe that small changes can create big possibilities.